UPCOMING CLASSES
Shimmy & Shake Burlesque + Awakening Feminine Archetypes!
!!!!!!!!SPECIAL DEAL – Enrol for both courses and pay ONLY $150.00! Normal price $200.00!!!!!!
SHIMMY & SHAKE BURLESQUE
4 week course starting
Monday 28th May 7.40 pm till 8.40 pm St Kilda
Unitd Styles Dance Studio
175 Chapel Street St Kilda
COST $100.00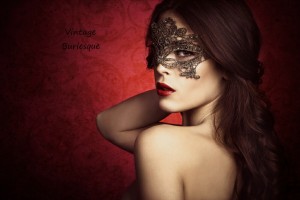 Seduce, beguile and tease with original Burlesque moves including bumps 'n grinds, shimmies, pin up poses, boa techniques, garter teases, glove peels and reveals.
Explore different archetypes, work with costumes and props and discover your feminine power.
AWAKENING FEMININE EROTIC ARCHETYPES
4 week course starting 28th May at 8.40 till 9.40 pm
Unitd Styles Dance Studio
175 Chapel Street St Kilda
(Note: Starts straight after Burlesque)
Cost $100.00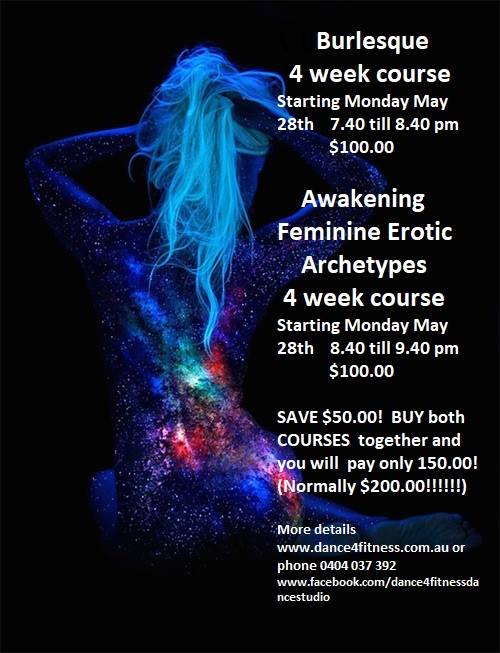 Discover your primary EROTIC ARCHETYPES and delve into the subconscious to bring the shadow to the light, where a myriad of archetypes and the primal wild woman reside.
FEMME FATALE BURLESQUE GODDESS

Date:  Monday 9th April
Time:  7.40 till 9.00 pm
Duration:  4 week
Location:  175 Chapel St, Corner Brighton Rd/Chapel Street, St Kilda
Studio entrance is on St Kilda Rd next to Holy Trinity Church
Cost:  $100.00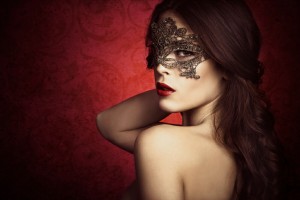 UPCOMING CLASSES
Shimmy & Shake Vintage Burlesque Course
Date:  Monday 29th January
Time:  7.40 till 8.55 pm

(EARLY BIRD $80.00 by 18th January)
Cabaret Burlesque Teaser
Laneway Learning, Brunswick Mechanics Institute
14th February 6.15 till 7.30 pm
Vintage Burlesque Teaser
Laneway Learning, Bennetts Lane, CBD
23rd January 6.15 pm till 7.30 pm
SOLD OUT!
Unleash Your Inner Thespian
Laneway Learning, Bennetts Lane, CBD
23rd January 6.15 pm till 7.30 pm

SOLD OUT