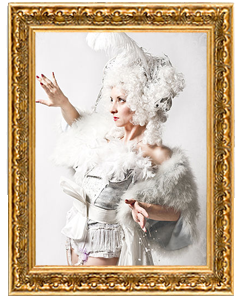 Cabaret Burlesque
 Cabaret Burlesque Dancing is an edgy Burlesque style, exploring subversion of gender from early Weimar Germany, as depicted in the movie 'Cabaret' and with circus, sideshow and vaudeville influences thrown in!
It is a highly theatrical,  loud and brash art form, making a parody of anyone and anything!
By exploring the darker side of the human psyche,  it will encourage play and experimentation, as well as getting you out of your comfort zone! 
You can bring whatever props you like to this workshop and are encouraged to think outside of the square!  Your imagination will take you into a fantasy world where anything and everything is possible!
Dress Suggestions: Be creative and outrageous!
Six week course – $140.00