Inner Warrior Yoga
Inner Warrior Yoga is a combination of  rhythmic flowing moves, deep breathing and tantric yoga poses, focusing on restoring body balance and awakening inner body wisdom.

Each session will provide a deep cleansing of pelvis and sacral area (the emotional centre of the body), stimulating the endocrine system and releasing vital energy flow throughout the whole body.

Inner Warrior Yoga will give you a deep cleansing, re-energising the body from the inside out. It is deeply relaxing, healing and restorative, igniting the sacral chakra and sensual energy.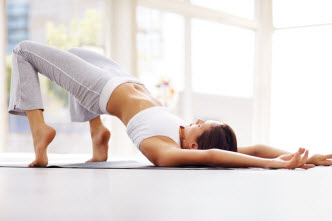 Weekly ongoing practice of Inner Warrior Yoga will allow you to re-connect to your body, mind and soul, restore body balance and awaken inner body wisdom.

After each session you will feel relaxed, invigorated and have a deeper sense of awareness! A TOTAL BLISS OUT!

DETAILS:

DATES/TIMES: Saturdays (TBA)
LOCATION: St Kilda
COST: $20.00 casual 10 Sessions – $175.00


Inner Warrior Yoga is for men and women.

Bring a bottle of water and your own Yoga Mat as limited number of mats will be available at studio.