The current Madame M's Level 1 Shimmy & Shake Vintage Burlesque 8 week course is now well underway, and a new batch of gorgeous Ingenues are being taught how to be beautiful Burlesque Goddesses.  It is not even half way through the course and they are looking sassy and sensuous already!
For those Newsletter Subscribers, who missed out on being part of the action this time, there is one last chance before Xmas, to tease, titillate and flaunt your feminine attributes with Madame M!
MADAME M'S Level 2 VINTAGE BURLESQUE ART OF TEASE AND SEDUCTION 4 week course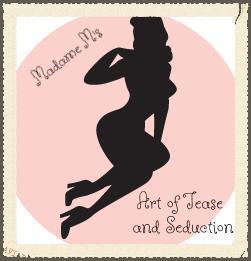 For those who have completed Madame M's Level 1 Shimmy & Shake Vintage Burlesque,  the powerful Burlesque Goddess energy has now been awakened, and you will find yourself totally hooked, with a raging and insatiable hunger for more, now the flame has been lit and the spark ignited!
For Madame M's protegees, who want to continue their Burlesque Journey, Madame M's Art of Tease and Seduction is the natural progression, so you can really refine your Tease and Seduction skills, before the Level 3 Gotta Get A Gimmick course in 2014!
_______________________________________________________
 MADAME M'S ART OF TEASE AND SEDUCTION
In Madame M's Art of Tease and Seduction, you will be introduced to some new ultra sensual, ultra slow and scorchingly, scintillating Feather Boa moves, Glove Peels and Stocking Peels!  You will learn smooth and seductive floor moves, sexy chair moves, the highly anticipated raunchy Bra Peel and Reveal and totally tit-tit tit-illating Tassel Twirling as an optional extra, for the more daring amongst you!
Madame M's Art of Tease and Seduction will really appeal to those who love the Roaring 20's and Flirty 30's, the hey day of Burlesque!  You will get to dress up in some sassy accessories, whilst the sultry strains of 1920's slow Jazz play and you will be transported back to an era, where behind closed doors, in dimly lit, smoky, Burlesque Clubs across town, it was ALL happening!!!
This course will give you the necessary exper-tease, to develop sensual, captivating,and beguiling Burlesque signature moves! The floor and chair moves, will be a fitness challenge for your bod, strengthening your core, arms, legs, butt and improving your flexibility! Andyou will learn the best kept secrets of how the most famous seductive teasers of all time; Lili St Cyr, Tempest Storm, Dita Von Teese, Blaze Starr, Sally Rand, Dixie Evans and Gypsy Rose Lee, perfected their craft and went on to become Internationally renown Burlesque Goddesses!
Requirements:  Completion of Level 1 – Vintage Burlesque Shimmy & Shake or previous dance/burlesque experience required.
Fitness level required:  Basic
MADAME M HOT TIP! – The Shimmy & Shake 8 week course filled up really fast, so it is advisable to BOOK EARLY for Art of Tease and Seduction, otherwise you will have to wait until 2014 for the next one!
_________________________________________________________________
BURLESQUE NEWS AROUND THE WORLD
ODE TO DIXIE EVANS
The gorgeous Burlesque Artist, Dixie Evans, billed as the Marilyn Monroe of Burlesque, died on August 3rd 2013, at the age of 86! She became famous for her persona modeled on Marilyn Monroe, but when Marilyn died in 1962, Dixie's act became obsolete, bringing an end to her days as a Burlesque Sweetheart! She then went on to create the renown Burlesque Hall of Fame in Las Vegas!  Her memory lives on and she will be missed!
_____________________________________________________
STRIP STRIP HOORAY!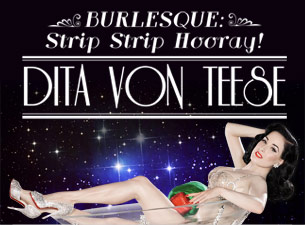 The Queen of Burlesque – the devastatingly gorgeous Dita Von Teese is currently touring in her new show – Strip Strip Hooray!
______________________________________________________
WORLD BURLESQUE GAMES

Europe's Largest Burlesque Competition, the 'World Burlesque Games', presented by Chaz Royal and London Burlesque Festival, is being held this November in London.  Australia's very own beautiful Bonnie Fox from Perth, is starring in the International line up!
________________________________________________________
PARIS BURLESQUE FESTIVAL

Ooh la la!
________________________________________________________
FINUCANE & SMITH'S
LITTLE SALONS OF GLORY
Finucane & Smith's 'Little Salons of Glory' Moira Finucane and her production company 'Finucane & Smith',  have a new show called 'Little Salons of Glory' starting soon in Melbourne. Finucane & Smith are an award winning team, who have produced legendary shows, which have been performed all over the world; 'The Burlesque Hour'. 'Glory Box', 'Gotharama', to name but a few!
Finucane & Smith shows are not for the faint hearted, but if you can't stand the heat, stay out of the kitchen, I say!  They are a feast of wild, raunchy, crazy and erotic delights!  Find out more at http://www.moirafinucane.com
__________________________________________________________
QUOTES BY FAMOUS SEXY WOMEN!
"Its better to be looked over, than overlooked!"
Mae West
"Imperfection is beauty, madness is genius
and it's better to be absolutely ridiculous, than absolutely boring!"
Marilyn Monroe
____________________________________________________________
PRIVATE LESSONS
Private lessons are available in all Burlesque styles – Vintage, Modern and Cabaret!
Usually $75.00 an hour, they will only cost you $60.00 per hour until the end of 2013!
Until next time my Burlesque enthusiasts, peelers and teasers!
Sending you lots of joy, bliss and abundance!
Madame M xxx