Burlesque Dance with Madame M

Learn Classic Burlesque moves to seduce, beguile and tease! Explore a multitude of different character's persona's and connect to your Inner Goddess.
You will learn the fundamentals of burlesque choreography, seduction techniques,costume styling and choreographed dance routines. You will get to play with a variety of props including: masks, boa's, gloves, garters and feathers, drawing out your unique signature style!
Techniques learned include:
💎Bumps n Grinds
💎Shimmies
💎Burlesque Strut
💎Undulations
💎Isolations
💎Pin Up Poses
💎Feather Boa Technique
💎Garter Tease
💎Glove Peels
💎Chair Dance
💎Seduction Techniques
Weekly ongoing practice allows you to re-connect to your body, mind and soul, restore body balance and awaken inner body wisdom.
After each session you will feel relaxed, invigorated and have a deeper sense of self. A TOTAL BLISS OUT!
Course: Burlesque Dance with Madame M
Structure: 4 x 1 hour sessions
Date/time: Wednesday's 7 pm till 8.00 pm
Commencing 29/6/22 – Wednesday's 7 pm to 8 pm
NOTE !!!!!!  BOOKINGS CLOSED – please email for more info!!!!!
Location: Elwood (full address will be given upon booking)
Cost: $120.00
Note: Course must be paid in full by Friday 24/6/22
T's & C's
Payment required prior to commencement
No refunds once payment received
If unwell please let the instructor know, and do not turn up to class for safety of all
Missed classes cannot be made up due to the structure of the course
And later in 2022!
Cabaret Burlesque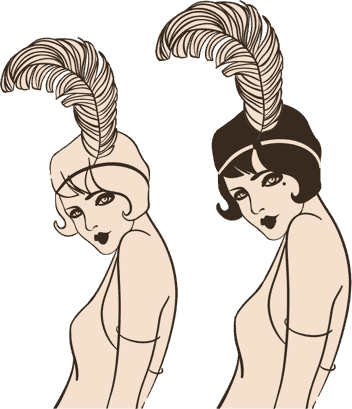 Cabaret Burlesque incorporates powerful Jazz Dance, Burlesque Chair Dance, feminine/masculine polarities and working with the Diva Archetype.
Cabaret Burlesque can be seen in the movies 'Cabaret' and 'Burlesque' and 'Chicago'.
Madame M will take you through her avant garde and eclectic Burlesque moves.
You will learn powerful hip, chest and working with props – bowler hat and cane. You can substitute these with normal hat and umbrella!
A knock em dead chair dance which really works out the whole body, especially the arms and abs!
You will get to practice Jazz based burlesque moves and learn the secrets of how to dance Cabaret Style.
Testimonials
Maree's approach to facilitating groups is that everyone feels that they're in a safe place, whether you're new to body work, or someone wanting to deepen their practice in a group, you will be trained by someone who is very knowledgeable, confident and sensitive to the needs of each learner in the room'. Loretta– Burlesque Dance Courses (2007 to 2020)

"I undertook Maree's incredible Goddess Body Coaching Coursein July 2020. What a beautiful and transformative experience it was. I have done quite a lot of healing work over the years, but Maree's course is next level and I learnt so much! Maree's course is exactly what I needed and was ready for. I feel I have been able to shift some old patterns I have been trying to shift for years! I didn't expect that the work we did would be so powerful, but it was. I would highly recommend Maree's courses and to anyone wanting to connect with themselves on a deeper level, and anyone ready to shift old unhealthy patterns and beliefs that are no longer of service. Maree has a broad range of tools in her toolkit to let go of old emotions and invoke the new radiant energies. It's clear Maree has a lot of wisdom and knowledge in the healing arts, and brings this to her work with you. All I can say is this is that this is deep and amazing work. Maree, thank you so much for everything!!! You are an amazing & fabulous woman, and are doing such important work. I am so grateful to have connected with you! Wish you all the best always' Kristy – Private Sessions

'Working with you opened windows of inspiration and opportunity.  I've become more self aware of my thoughts and feelings and have become more of a confident person from that.  Every session brought a new feeling and a new form of growth and I was always excited for what the new session would bring'. Harper Lawrence – Private Sexuality Acting Sessions
'Maree possesses a highly attuned ability to access emotional blocks and bring these to the conscious level. She weaves a sacred space and I felt totally safe at all times and am now living my dream life'.  Anne – Goddess Awakening

"I went on a whim and was guided to Maree's 5 day Goddess Body Program and I'm so grateful I was. Earlier this year after experiencing a breakup I felt I really needed to step back into my power and this was a great way to really add to that journey. At first it was a little uncomfortable but once the energy started flowing I felt free. Maree was so confident and accommodating I felt like I'd known her for years and this was just something we did together. I learnt some new things and have really felt my lower chakras open up and my more authentic self shine through. It was quick but powerful. Thankyou'  Gemma – {rivate Sessions